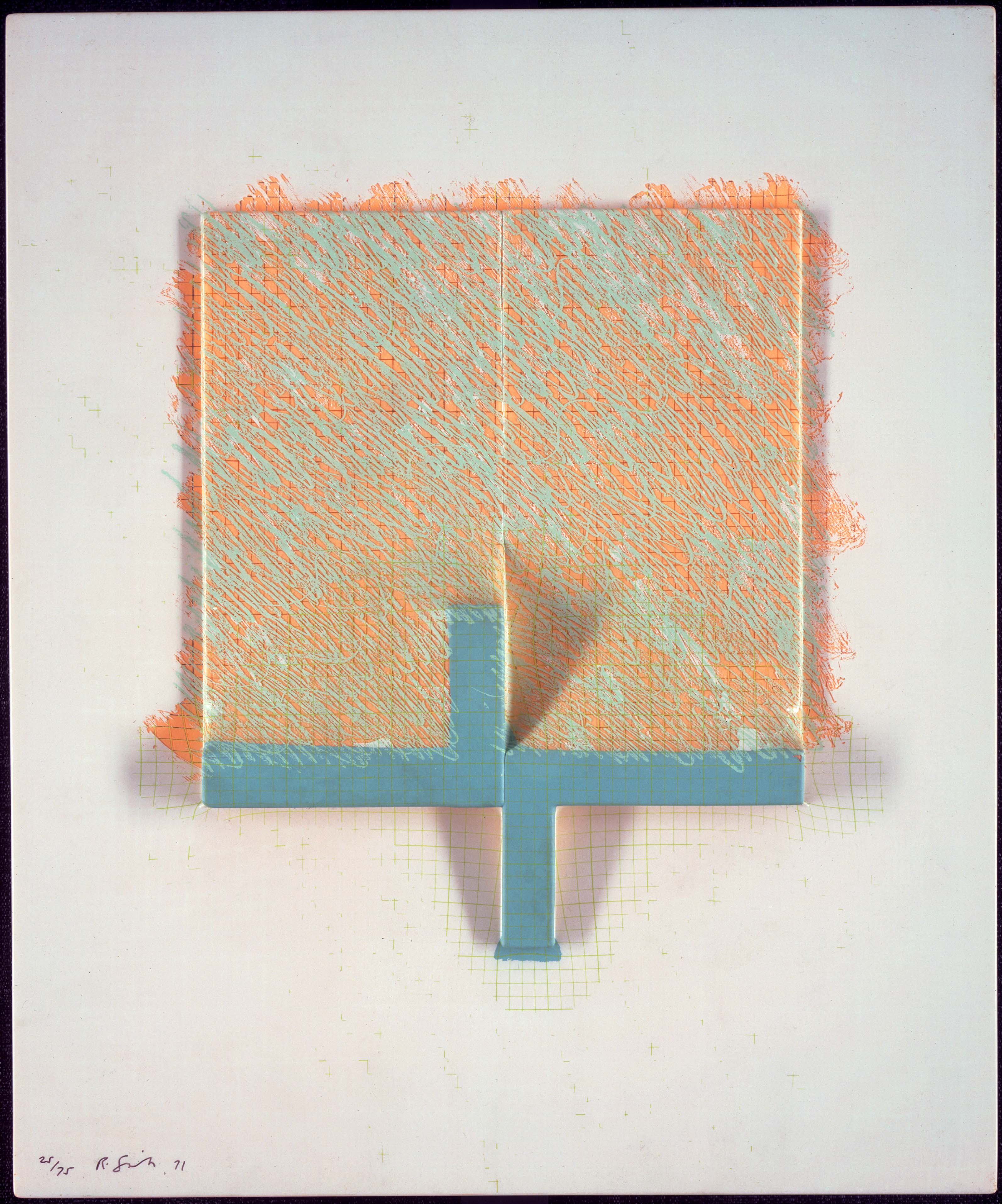 From "LOGO" (group) (1971).
Medium: Vacuum-formed plastic, screenprinted and supported by wood panel
Dimensions (mm): 603 x 502 x 51
Source: Purchased by the National Council for Diplomas in Art and Design in 1974 and presented to the Council for National Academic Awards. Waddington Gallery.
Location: Senate House, University of London. Ground floor corridor, opposite rooms 21 - 27.